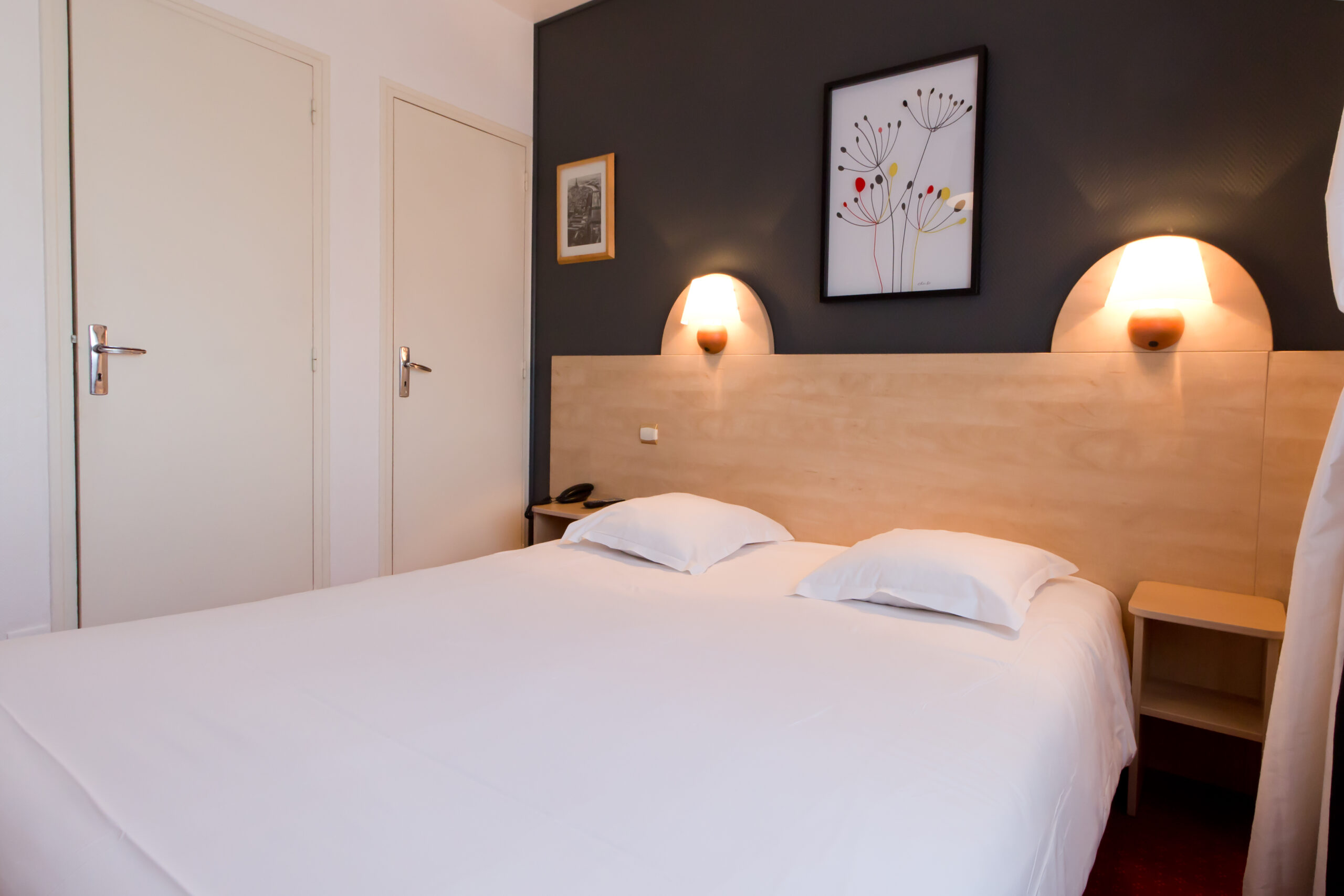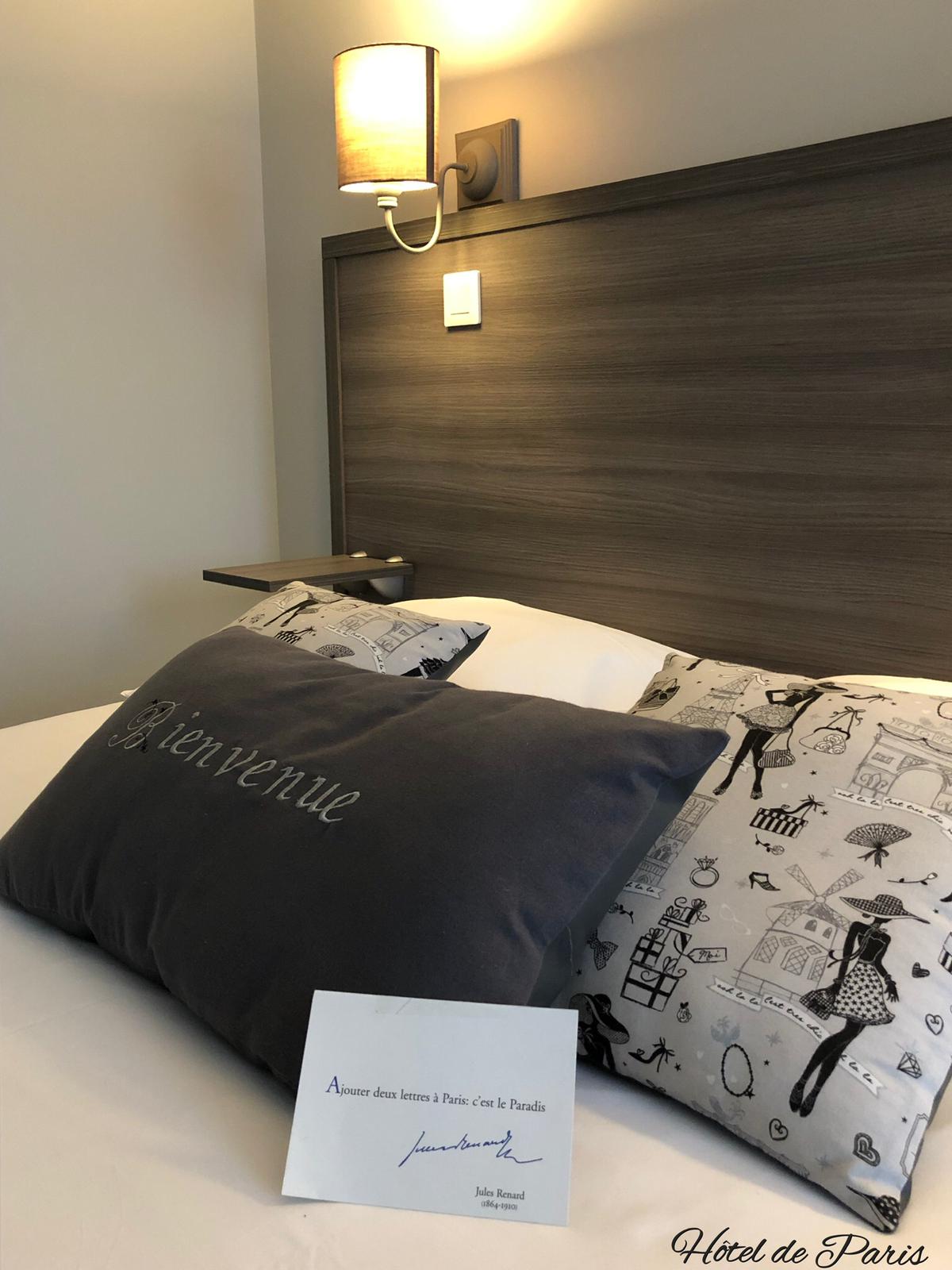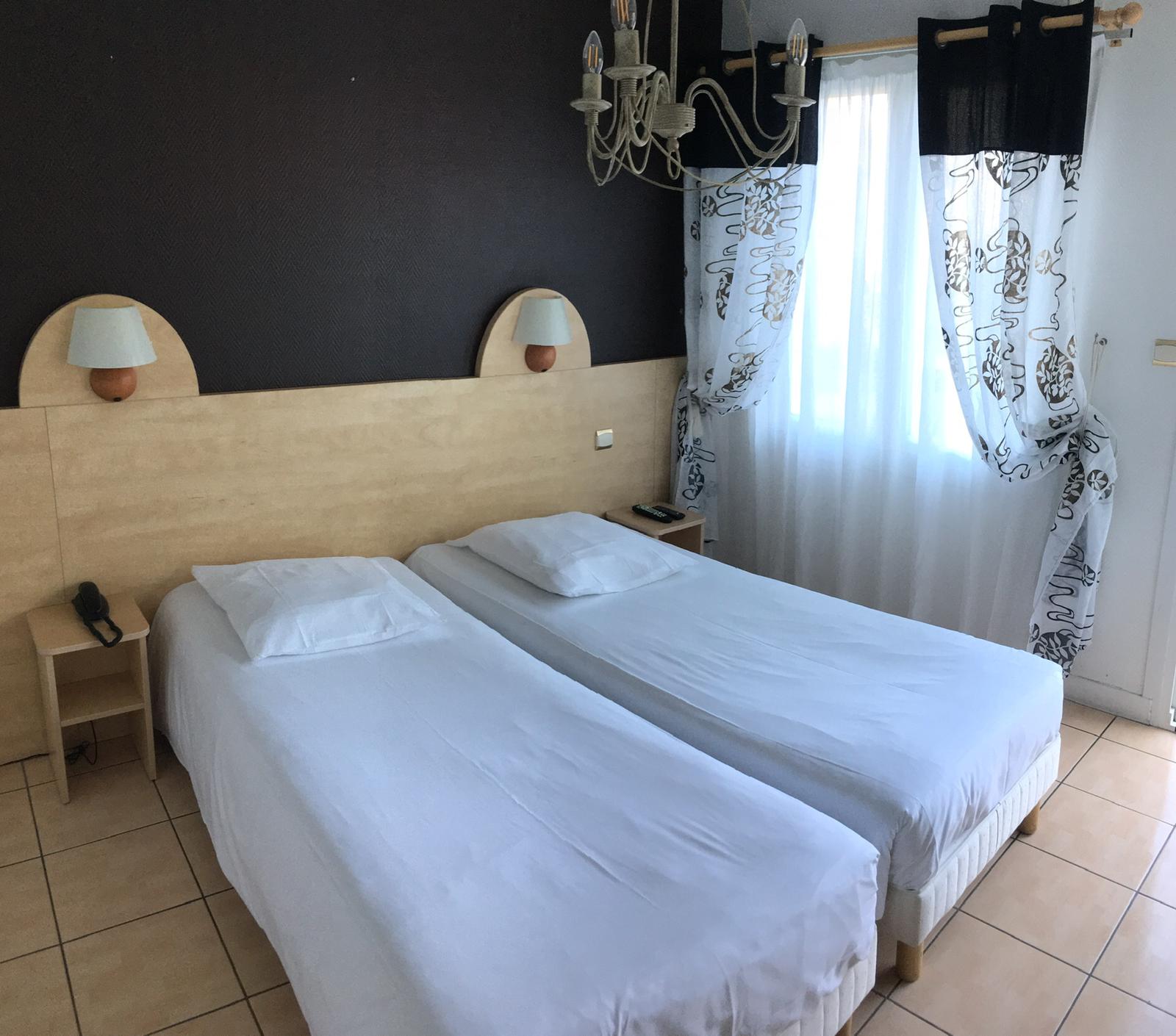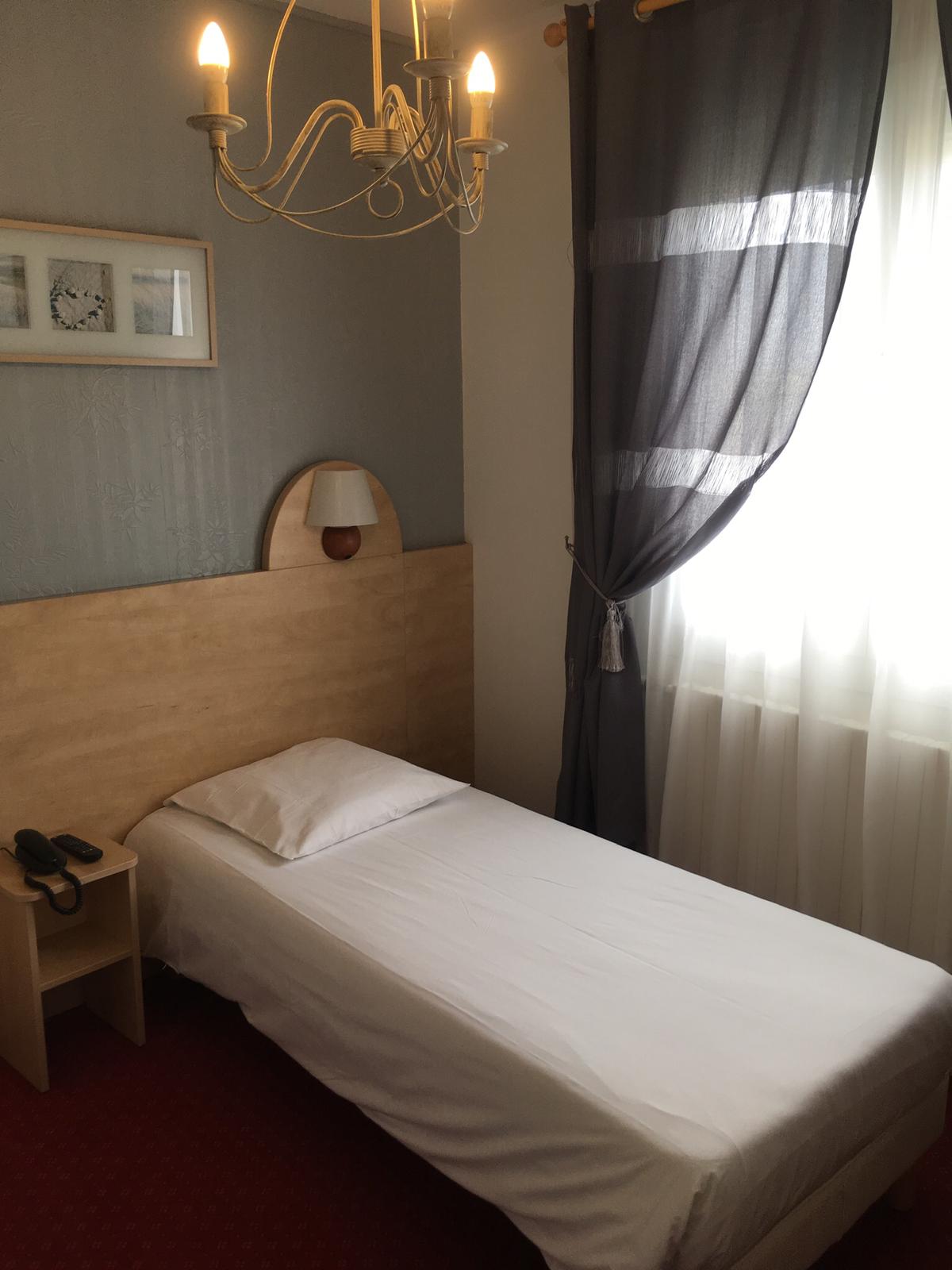 The 23 rooms of the Hotel de Paris, friendly establishment of Barneville-Carteret a village just in front of the sea, are tastefully furnished.
Quietly located they reflect the warm style that Aurélie wishes to provide for an authentic stay offering conviviality, softness and well-being.
After a busy day, it's nice to spend a peaceful night at the hotel.
The rooms are all non-smoking. They offer the standard comfort of a 2-star hotel with a private bathroom, free wi-fi access… most of the rooms are situated on the back of the hotel so they offer the possibility to have a breath-taking view of the surrounding countryside.
If you decide to come as a couple, with your friends or your family, the Hotel de Paris can answer all your requests.
The hotel has double room, twin beds but also triple and quadruple room, Don't hesitate to contact us for further information.
We offer the possibility to our guests to stay in half-board or a night with included the room, the breakfast and the dinner, contact us to have the best prices.
The Hotel de Paris has 2 rooms adapted to disable person. Don't hesitate to book them!