Take your time to eat good food from the morning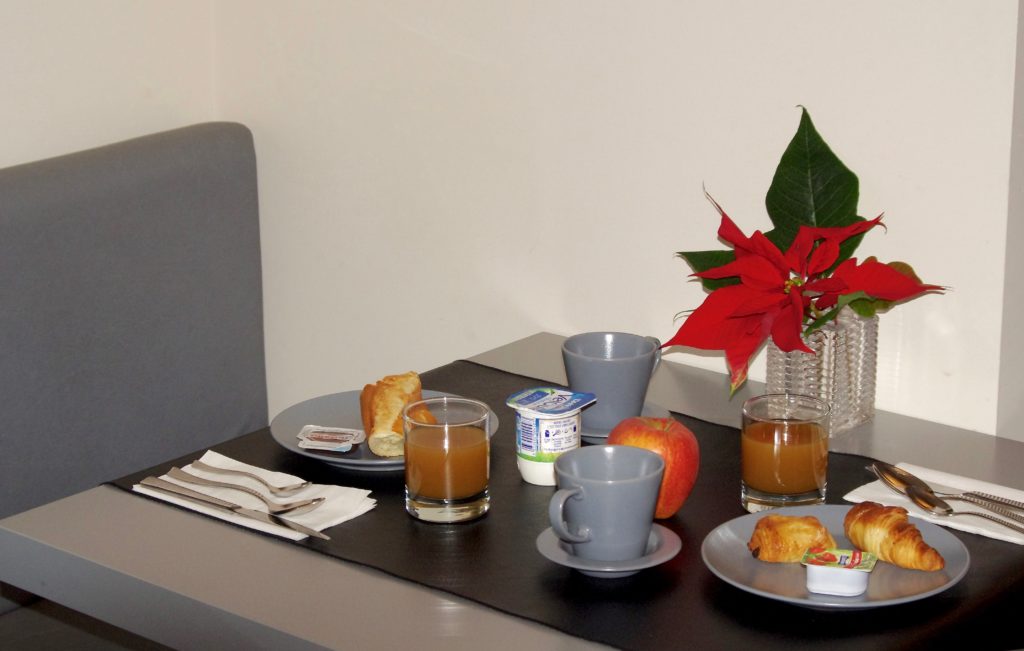 Before discovering Barneville-Carteret and its sourroundings, breathing the sea air or assisting to an important meeting, a good breakfast is essential.
To allow you to face up to a full morning, The Hotel de Paris offers the possibility to compose your breakfast choosing between a large choise of products.
The breakfast is served from 7:00 AM to 10:00 AM from Thursday to Friday and from 8:00 AM to 10:00 AM from Saturday to Monday.
The Breakfast (Buffet) is 10 euros per adult and 5 euros 50 per children less than 12 years old.
Hard-boiled eggs or soft-boiled eggs according to your wishes, fresh bread, slightly salted butter or unsalted butter, cheeses.
Butter pastries: chocolate and croissant bread, cereals, selection of fresh seasonal fruits, selection of natural or fruit yogurts and compotes.
The jams are artisanal and home-made by an artisan from of the « Sud-Manche », they change regularly, but we propose 4 varieties every morning. They are accompanied by honey and chocolate spread.
Coffee, a wide selection of tea, milk chocolate, milk, orange or apple juices.
We can also offer you a selection of gluten free products on request (12h before).
For those who have a small appetite waking up we also propose 2 offers at the bar one at 6€00 and one at 3 € 00.
The breakfast is the most important meal of the day, if you do not have time to enjoy it, we suggest you prepare it to take away. Feel free to request.